Indiana's Elite Adventure Outfitter for Boat Tours, Kayak Outfitting, Kayak and Backpack shuttle service. We make water adventures happen!
Offering the "Best of Southern Indiana Water Adventures"
Brown County
Bartholomew County
Jennings County
Jackson County
Lawrence County
Martin County
Monroe County
Orange/Martin County
Morgan/Owen County
Washington/Crawford County
Decatur County
Kayaks
Paddles
Life Jackets
Dry Bags/Other Accessories
River/Streams Shuttles
Lake Shuttles
Knobstone Trail
Tecumseh Trail
American Discovery Trail
Adventure Trail
Pathfinder Outfitters offers exciting and relaxing kayak adventure trips in Southern Indiana. Relax and relate to family, friends and nature as you float down beautiful southern Indiana rivers.  Leave the crowds behind, enjoy the beauty and get a work out at your own pace.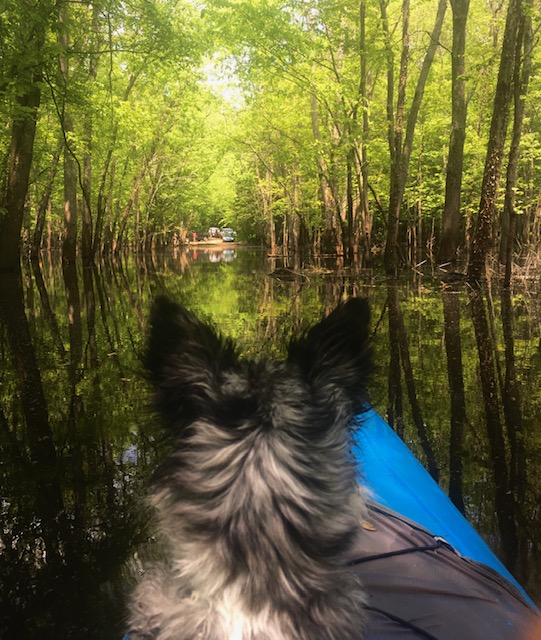 Indiana Kayaking
We offer quality outdoor adventure by providing;
Trip recommendations and water condition updates
Outfitted Kayak Trips
Private Kayak Shuttles
Special float trips on excellent seasonal trips
Special kayaking trips in the Southwestern USA
Through hiking backpacking trail shuttles
Motorboat tours of lakes Monroe and Patoka
Kayak and Gear sales and Rental
All located in Bartholomew County, Jackson County, Jennings County, Washington County, Morgan County, Martin County, Brown County, Monroe County, Owen County, Lawrence County, and Orange County Indiana. Explore the White River, Salt Creek, Patoka Lake, or Lake Monroe on our kayak and boat trips.
Pathfinder Outfitters features comfortable  sit on top (SOT) kayaks. Our gear is top notch! Our kayaks are large, not confining, easy to enter/exit, safe, and FUN! You can paddle swiftly, lay out in the sun like it's a raft, roll off into the water for a swim, fish, and photograph wildlife. We have comfortable life jackets designed to fit everyone from small children to XXL adults. Some Kayaks are even rated for up to 600 pounds.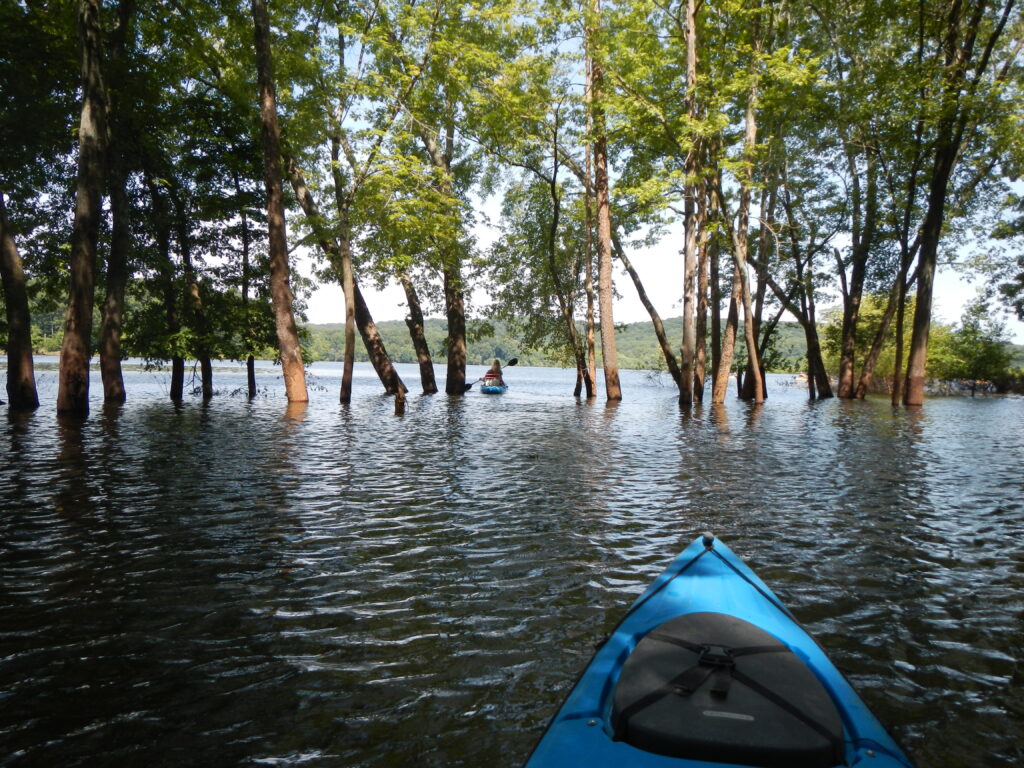 Meeting Locations
We meet at the water! There is no need to come to our office unless you are buying kayaks or related gear.
When you make a reservation, we will send you a map point with the meeting location via text message or email. We will also send a text message to confirm your trip details, and payment options.
Why We Use Sit-On-Top Kayaks
Kayaks vs Canoes
Greater Stability and Comfort
Easier to handle
Safety
Speed
Our goal is to provide the best customer experience possible. We provide the best kayaks for the given trips.
We use nice big, new kayaks made by:
Jackson
Old Town
Ocean Kayak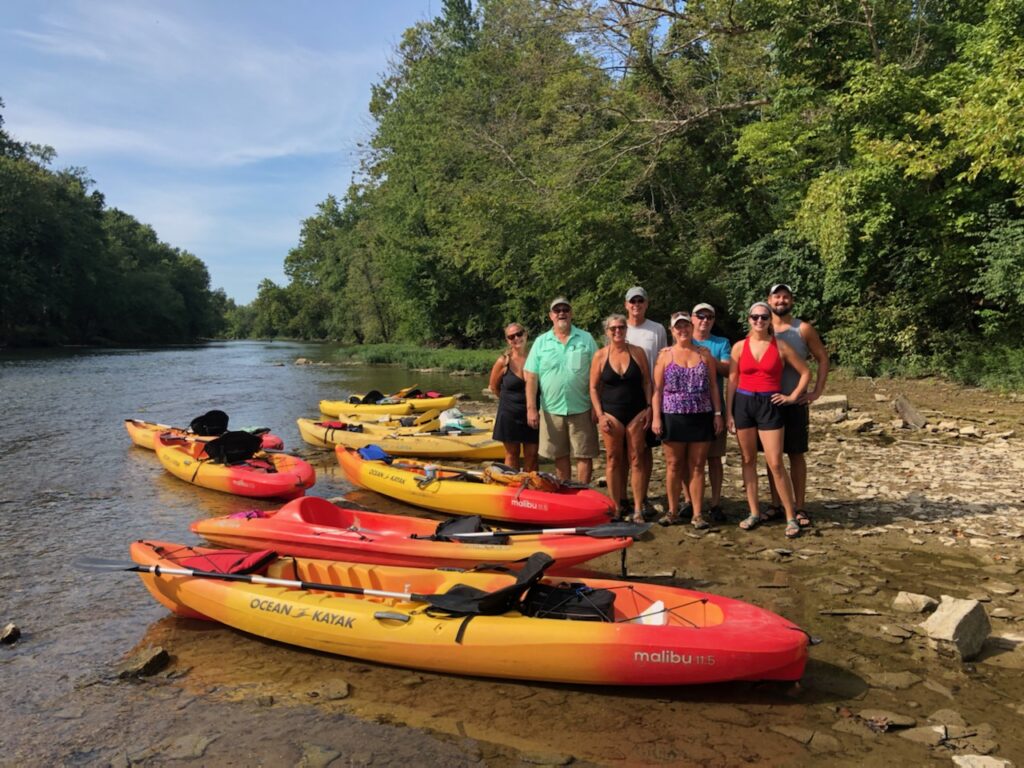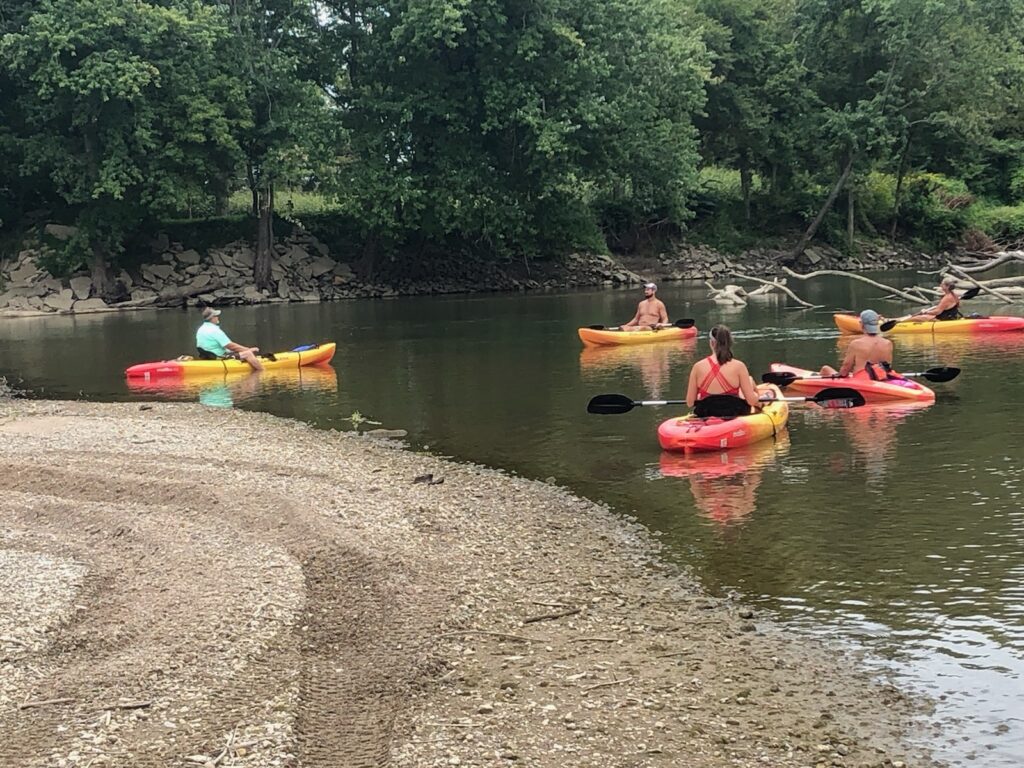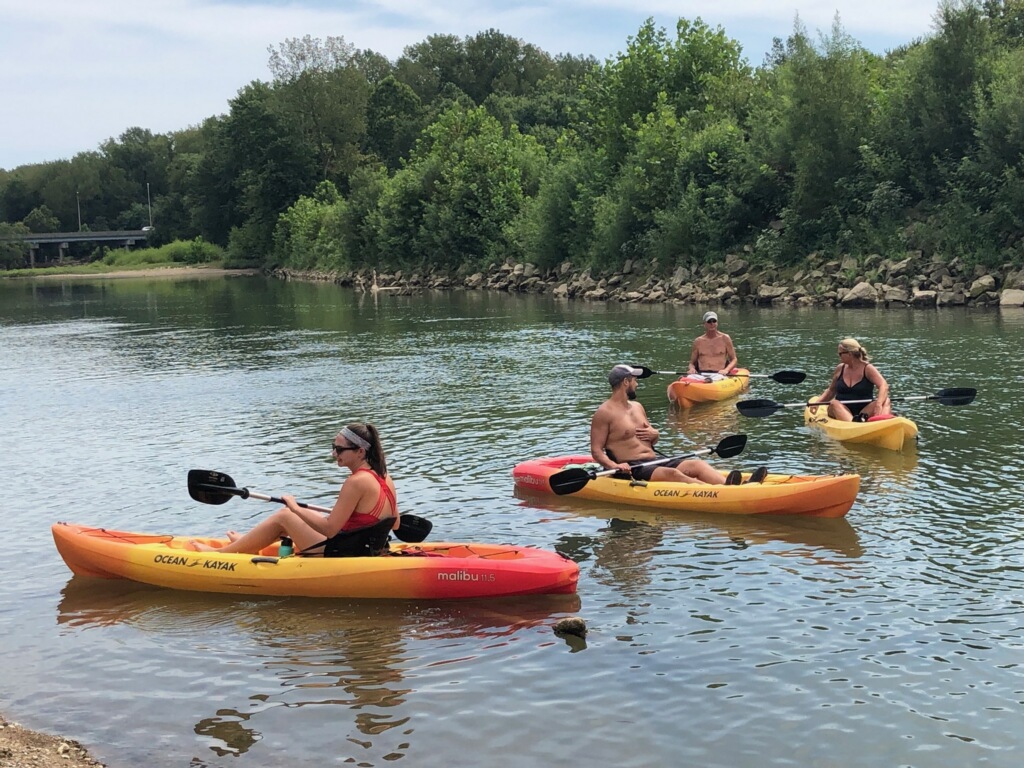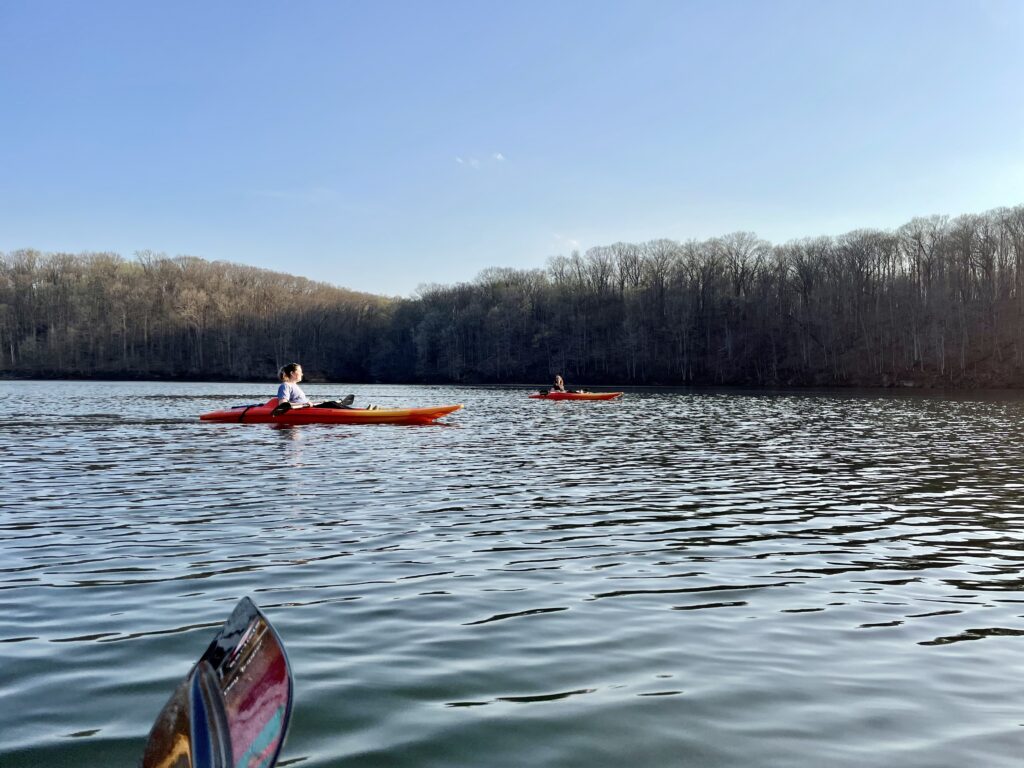 Pathfinder Outfitters always provide high end life jackets and paddles that are clean and comfortable.
How We Are Different From Other Rentals/Outfitters:
"We provide the Best of Southern Indiana Water Adventures"
We have personally scoured southern Indiana for the best river runs, wildlife refuge, lake trips, as well as the best hiking trips. Therefore saving you a lot of time on trip research!
We are not confined to one river and one location, covering up to 12 different counties in Indiana. We ALWAYS have good water available, in spite of localized flood or drought.
Therefore we can always put you on a quality trip. Some rivers flood or go dry when others don't. We constantly monitor water levels to always provide a safe, quality trip.
We closely monitor water conditions so you NEVER have to be on a creek/river that requires dragging your boat instead of paddling.
What Sets Pathfinder Outfitters Apart From Other Rentals/Outfitters:
We are ALL about the QUALITY of the adventure.
We are an outfitter, not a rental. This means that we match your party up to one of the 30 different trip possibilities we offer based on current water conditions, your preferred locations, group demographics (children, adults, elderly), then we match your group to one of the 8 different models of kayaks to best match weather and personal needs.
We NEVER haul you in an old school bus full of 50 window lickers.
We NEVER put you out with large groups of hard partying strangers.
Our trips are about adventure in wild places as opposed to being about the party.
Our trips require you to be "on your game" to various degrees. They are a little more challenging than other outfitter's trips.

Because most of our trips challenge you physically and mentally (decision making), drinking excessively and drug use on the trip is strongly discouraged.
If partying is the goal of your trip, we have a couple trips that can accommodate that but most of our trips are about the adventure, wilderness experience, and wildlife viewing.

We know the very best wild places accessible by water and enable you to experience wilderness and wildlife.
We provide the very best kayaking gear and shuttle you in a suburban or van.
Recommended Apparel
Recommended Footwear:
River sandals with a strap across the back.
Keens or similar water shoes.
Old sneakers
In cold weather: knee high rubber boots
Recommended Clothing:
Cold Weather:
Non-cotton layers (sweatpants, underwear, shirts and sweatshirts)
Nylon or polypropylene outerwear
Non-cotton gloves
Warm Weather:
Swim attire (bathing suits, shorts, t-shirts/tank tops)
sunglasses, hat, or visor
sunblock
What to Bring
For kayaking day trips you do not need much.
Sunscreen
Sunglasses
Visor/hat
Water bottles (12 fl oz per 2 hours of outing).
Light snacks (granola bars, fruit)
Cell phone or camera (no worries, we provide a dry box for phones on request).
Regarding the Weather and Water Conditions
Due to the variability of river flows in Indiana each of our stream or river trips has a contingency plan trip in the event the Plan A reserved trip is not safe.
For example, our folks at McCormick's Creek State Park/ West Fork White River the contingency plan is Cataract Falls. For our East Fork White River and tributaries, our contingency is a wildlife trip.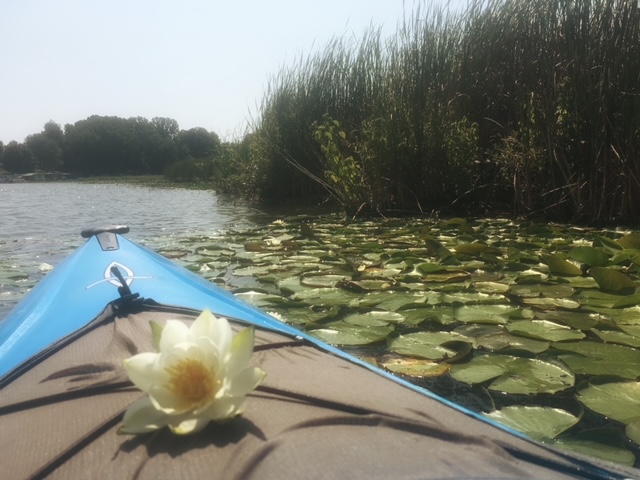 Payment Options
View the pricing tab to find daily rates on kayak trips and shuttles.
We accept a variety of payment options:
Cash
Debit/Credit Card
Paypal
Venmo (@Pathfinder-Outfitters)
Cash is preferred. Most of our meeting locations have little to no internet data coverage so running a card or payment app  in the field is difficult. Cash is simplest.
Debit/credit cards- If you prefer to pay with a card, we need to do so over the phone or on the website in advance of the trip.
Paypal- over the phone or by email.
Venmo- in the field with data coverage.
Upon payment, you will be given the option to receive a receipt by text or email.
RESERVATIONS ARE REQUIRED!
For orderly service we require a reservation. We are an outfitter as opposed to just a rental. Trips requirer planning in advance to mobilize staff and equipment. Just to note, we rarely have a bad review, but every complaint has been due to trying to scramble to work in a customer that did not have a reservation.
To make a reservation, CALL (812) 340-0700
Online reservation system will be functional and operating soon.
You never have to come to our central office. We meet you right at the trip that you have scheduled.
Subscribe to our mailing list for updates on special trips and stream conditions!