East Fork of the White River – Bedford to Williams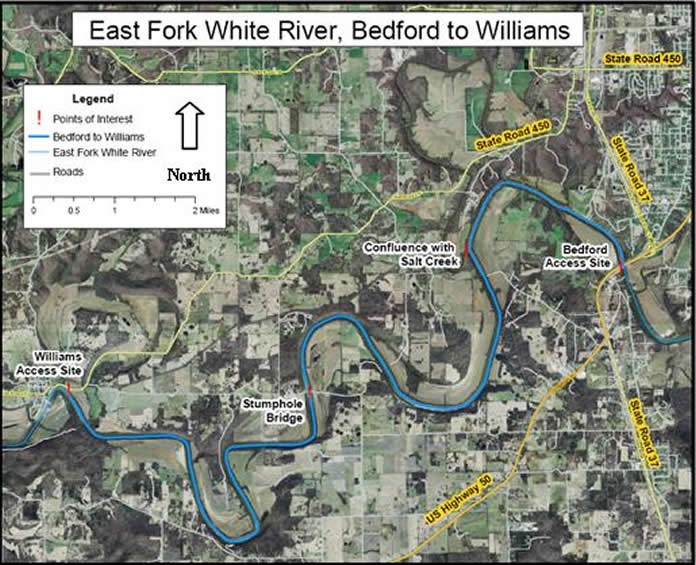 This 15-mile section from the Bedford Public Access Site to Williams Dam is a 51/2 hour float. The river meanders through a corridor of maples, willows and sycamore. This stretch is very good fishing also.
The Bedford Public Access Site is on the southeast side of the St. Rd. 37 bridge with ample parking. The take-out is the Spice Valley Public Access Site just upstream of Williams Dam.
$60 per Solo Kayak
$105 per Tandem Kayak
$45 for the shuttle
GPS Coordinates
Bedford Ramp (hwy 37 & 50)  (542224mE, 4297478mN)
Highway exit point for Bedford ramp  (542090mE, 4297432mN)
Confluence of Salt Creek & EFWR  (539197mE, 4297833mN)
Stumphole Bridge  (536014mE, 4295013mN)
Williams Ramp  (531221mE, 4295057mN)
Highway exit point for Williams ramp (531256mE, 4295064mN)