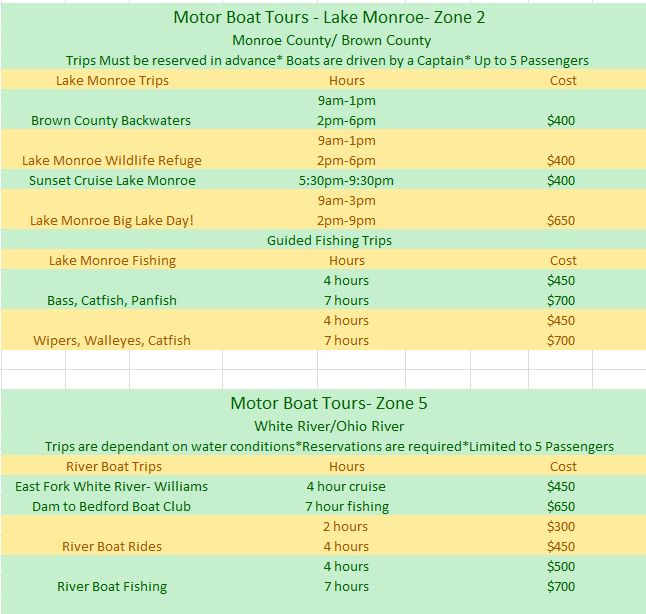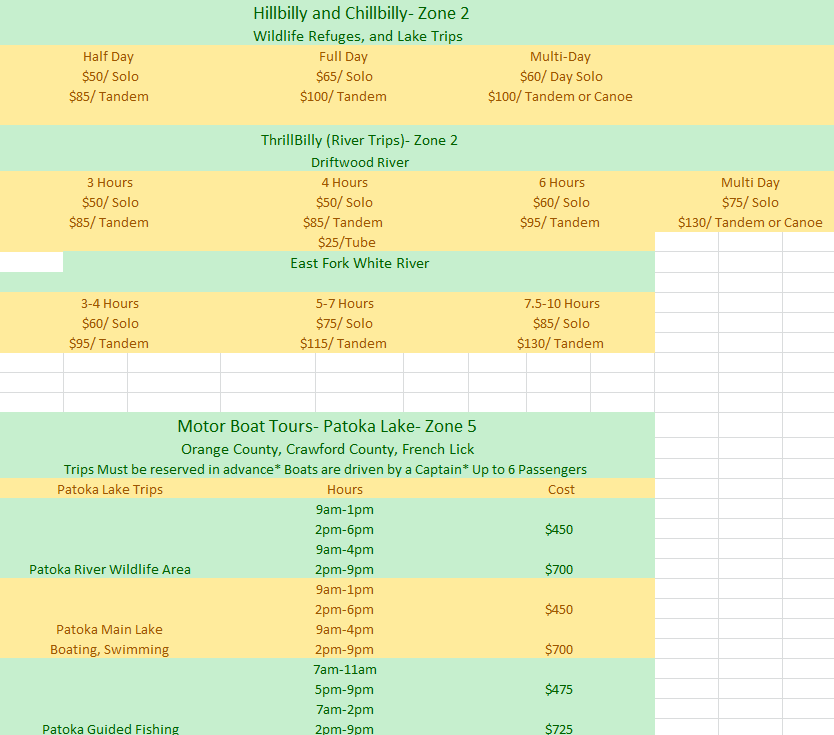 Canoe and Kayak Equipment Trip Rates
(Non Guided)
Pathfinder Outfitters is an outfitter. We do not rent equipment, rather, based on the composition of your group, where you are staying (if visiting), the desired challenge level, and local conditions, we match you up with the right adventure for your group and include the necessary equipment.
Solo kayaks hold one paddler; tandem kayaks and canoes hold two paddlers.
All canoe and kayak trips include shuttle service, PFD's (personal flotation devices) and paddle(s).

Shuttle Service
Shuttle service is included in our canoe and kayak equipment rental rates. However, if you have your own equipment and would like for us to shuttle you and your equipment, we can do so for the rate of $25 per boat. There is an additional charge of $15 per half hour of waiting time.
Pathfinder Outfitters provides quality Old Town Canoes, Old Town and Ocean Kayaks, lightweight paddles, and comfy PFD's.