Yellowwood State Forest
Crooked Creek Lake (Brown County)
Crooked Creek Lake is a relatively small forest lake with a fine population of bass, bluegill, redear, and channel catfish. It is also a relatively remote place to paddle. This is a great place for fishing or paddling with small children but not recommended for the adventure. Rarely will you see another boat on the lake. Pathfinder Outfitters has kayaks for drop off to Crooked Creek Lake.
***Ratings are based on a scale of 1 to 3
Old Town Fishing Kayaks: $85 for 4 hours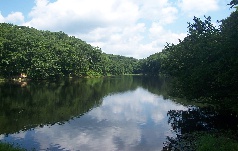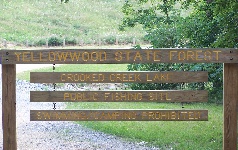 Yellowwood Lake
Yellowwood Lake is 133 acres, and has decent fishing for bass, bluegill, redear, crappie, and catfish. This is a great place for beginner kayakers wanting to learn technique with the water being calm and serene.  A very nice campground is located along the lake shore as well.  A great place to string up hammocks and picnic. Pathfinder Outfitters delivers kayaks to Yellowwood Lake.
Old Town Fishing Kayaks: $85 for 4 hours
Recreational Kayaks;
             Solo: $55 for 4 hours
             Tandem: $90 for 4 hours